File upload

If you need to send us a file (for example for data recovery), you can proceed with it via Internet up to 50 Mb. For the most important files, it is recommended to send on medium or magnetic support by mail.
Sending the files via WinOptics Maintenance

The most simple solution to send us a file is to use the application WinOptics Maintenance, installed at the same time as the demo version.
Launch it and click on the tab 'File sending'. Add all the files you want to send and click on Send.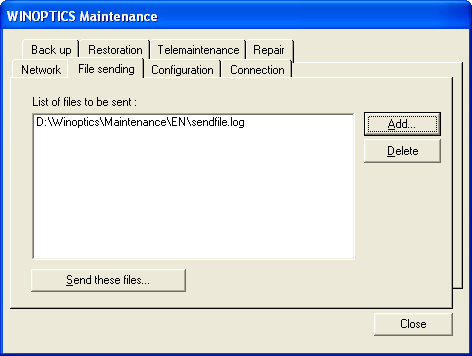 The files will be automatically compressed and directly sent to our server.

Sending the files with an online form
You can also use the form below to send us your files. In this case, don't forget to compress them if their size is important (for example with a tool such as WinZip).

General remarks :
Always tell us by email when you send files, in order for us to identify their origin !
For small files (< 1 Mb), you can also send them as an email attachment.